SARAH MIGGINS, Chair
Marina Del Rey, California

Appointed by Governor Brown in 2018. Commissioner Sarah Miggins has been on a steady career path from volunteer service to an executive in environmental and conservation services in the state of California, working for several nonprofits; American Conservation Experience, Audubon Center at Debs Park, Southern California Mountains Foundation, LA Conservation Corps and Inland Empire Economic Partnership. Commissioner Miggins knew early on that she wanted to work alongside fellow nature enthusiasts and introduce her experiences to those that have not realized or had access to the great benefits of the outdoors.
Commissioner Miggins is the Executive Vice President of American Conservation Experience (ACE). ACE is a nationally scaled, 501 (c)(3) non-profit conservation corps dedicated to providing outdoor education, job skills training, and employment opportunities to 1,200 American youth and young adults aged 14 – 35, annually. ACE's 15-year record of success in recruiting and supporting diverse crew members and interns to safely and efficiently perform service for the improvement of America's public lands has enabled ACE to become one of the fastest growing environmental service and youth development organizations in the country.
Prior to her position at ACE, Sarah spent two decades working in Southern California for organizations that actively involve volunteers and corpsmembers in caring for public lands through innovative programming and conservation services. As Executive Director of Southern California Mountains Foundation, Commissioner Miggins was responsible for one of the nation's largest Off-Highway Vehicle volunteer and education programs. Sarah holds a Master of Management from the University of Redlands and a Baccalaureate of Science in Geography and Environmental Studies from Ohio University.
PATRICIA UREÑA, Vice Chair

Calexico, California
Appointed by Governor Brown in 2018, Commissioner Patricia Ureña has worked with the City of El Centro Community Services Department since 1982 and serves as the Recreation Supervisor that oversees the aquatics division and all sports and facility programming. She has been instrumental in spearheading fundraising and organizing volunteers for special events. She is also the Director of the El Centro National Youth Project Using Mini-bikes (NYPUM) program and works with youth ages 10-17 teaching and certifying them in motorcycle safety riding lessons and desert survival tips, and works with youth who are experiencing challenges in school.
Since 1994, Commissioner Ureña has been the Area Director for the Imperial Valley Special Olympics and works year-round with individuals with intellectual disabilities and special needs. She currently teaches physical education (P.E.) at Imperial Valley College for students with disabilities and has worked on many local projects that enhance the quality of life for underserved youth in Imperial County.
Commissioner Ureña currently serves as the Juvenile Justice Commission Chair for Imperial County and advocates for children and youth in the Juvenile Justice system. She is a member of the El Centro Elementary School District SARB (Student Attendance Review Board), the El Centro Optimist Club, Kiwanis Club, MANA de Imperial Valley, and Elks 1325 Club. Commissioner Ureña was named Woman of the Year by the State Assembly in 2016 and Woman of the Year by MANA in 2010.
Commissioner Ureña resides in Calexico with her son, Robert, who loves to travel, ride motorcycles and quads, and enjoys the outdoors.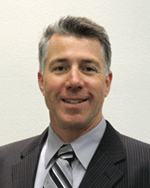 E. THEODORE CABRAL

Sebastopol, California
Appointed by Governor Brown in 2013, Commissioner Cabral is a native Californian currently residing in Sebastopol. His passion for motorcycles began when his parents opened a motorcycle dealership in 1969. As a young man, he learned the value of land stewardship while developing a love for the outdoors when he spent time on his family's ranch near Tomales Bay.
As an avid motorcyclist diagnosed with Multiple Sclerosis in 2007, Commissioner Cabral is a strong advocate for the disabled motorized recreationist. He understands the limitations they experience on a day-to-day basis and their desire to enjoy the wonders of California's great outdoors—something they may not be able to do without motorized off-highway vehicle recreation opportunities.
As the current chairman of the Sonoma County Zone2A Flood Advisory Committee, Commissioner Cabral has been involved with construction of flood protection and drainage facilities, maintenance of natural waterways, preparation of master drainage plans for areas subject to flooding, and erosion and sediment control activities.
Commissioner Cabral is also a charter life member of the American Motorcyclist Association, a life member of AMA District 36, and a member of the Marin County Motorcycle Association (MCMA). As an officer in the MCMA, his duties included managing a 25-mile private trail system, ensuring the association met stringent conditions set by its conditional use permit process, and overseeing multiple watershed restoration projects. He also acted as a liaison between a landowner, California State Water Resources Control Board, and the US Environmental Protection Agency on Super Fund mercury mine cleanup project.
When Commissioner Cabral is not out riding his motorcycle for pleasure, he enjoys mountain biking, gardening, cooking, yoga, and weight lift training
TOM LEMMON
San Diego, California
Appointed by the Senate Rules Committee and ProTem Senator Toni Atkins in January 2020, Commissioner Lemmon is a native Californian. He currently resides in San Diego with his wife Karen of over 25 years and daughter Katie who shares her parents' passion for the outdoors.
Commissioner Lemmon is a desert rat by birth having been raised in Ocotillo Wells. His exposure and participation in the off road community spans over five decades before there were green stickers, site maps or road signs.

Commissioner Lemmon has served on numerous non-profit boards such as the Old Mission Beach Athletic Club that promotes youth athletics, the United Way, and the San Diego Workforce Investment Board. He has participated in oversight committees for bond expenditures including chairing the construction committee for San Diego Community College as well as being a past chair of the Construction Tech Academy at Kearny High School. He currently presides as Chair for San Diego's largest affordable housing site and is Business Manager for the San Diego County Building and Construction Trades Council where he advocates on behalf of working people.
EDWARD PATROVSKY
Apple Valley, California

Appointed by the State Senate in January 2013, Commissioner Edward Patrovsky developed his passion for the outdoors hiking and riding his dirt bike in the Angeles National Forest as a teenager. After graduating from Cal Poly, San Luis Obispo, Patrovsky worked as a firefighter for the U.S. Forest Service. This led to many years of employment as a Park Ranger at several of our country's National Parks, including Grand Canyon, Rocky Mountain and Sequoia-Kings Canyon.

In 1988, Commissioner Patrovsky transferred to the U.S. Bureau of Land Management (BLM) as a Law Enforcement Ranger. While assigned to the Palm Springs and Ridgecrest Field Offices, he spent considerable time with Off-Highway Vehicle (OHV) enforcement. This included working numerous holiday weekends in OHV Open Areas such as Glamis and Jawbone-Dove Springs. Since retiring in 2004, he has worked part-time as a seasonal Naturalist at the Desert Tortoise Natural Area near California City, and also operating a small Notary Public business.

Commissioner Patrovsky enjoys both muscle-powered and motorized recreational activities; including backpacking, whitewater river-running, skiing and bicycling. He has considerable experience riding ATVs, motorcycles and snowmobiles on Public Land. During the early 1990s, he was a certified ATV Safety Instructor and taught several classes.
KIMBERLINA WHETTAM
Woodland Hills, California

Commissioner Whettam was appointed by Assemblyman Anthony Rendon in February 2019. A native Californian and third generation Los Angeles resident, Woodland Hills has been home for Commissioner Whettam for the past sixteen years. With encouragement from her adventurous parents, she grew up exploring the outdoors on foot, jeep, boat, camper and motorcycle. She has instilled her love of nature, the outdoors and adventure in her two children, who share her enthusiasm for exploring the amazing terrain California has to offer.
Commissioner Whettam began riding motorcycles as early as five years old. Her sense of adventure, love of nature and belief in conservation, lead her to two years of service as a Peace Corps Volunteer in Paraguay from 1998-2000. She then went on to work as a Legislative, Planning Deputy and the District Office Director for LA City Councilmember Jack Weiss from 2000-2006. During the last ten years, she has grown her Land Use Consulting firm, working on projects for Dodger Stadium, LAX Airport, high-rise buildings and numerous other projects.
Commissioner Whettam continues to spend as much time as she can, exploring the outdoors with her husband, children and "four-wheel drive" Labradors. She often spends time at her National Forest Service cabin in June Lake, off-roading in her Jeep Wrangler and motorcycles. She is also an active volunteer, teaching teens pottery. The youth are in a court-appointed therapeutic program; her classes are a mechanism to build self-esteem, learn to relax and hopefully find a new hobby. Commissioner Whettam is a committee member for 2020 Women on Boards, which is working toward having women represent a minimum of 20% of Corporate Boards. She is also a founding member of La Charla, a global education, non-profit which manages a peer sex education and self-esteem program for rural students in Nicaragua. Program graduates are awarded college scholarships. Commissioner Whettam looks forward to serving the people of California.